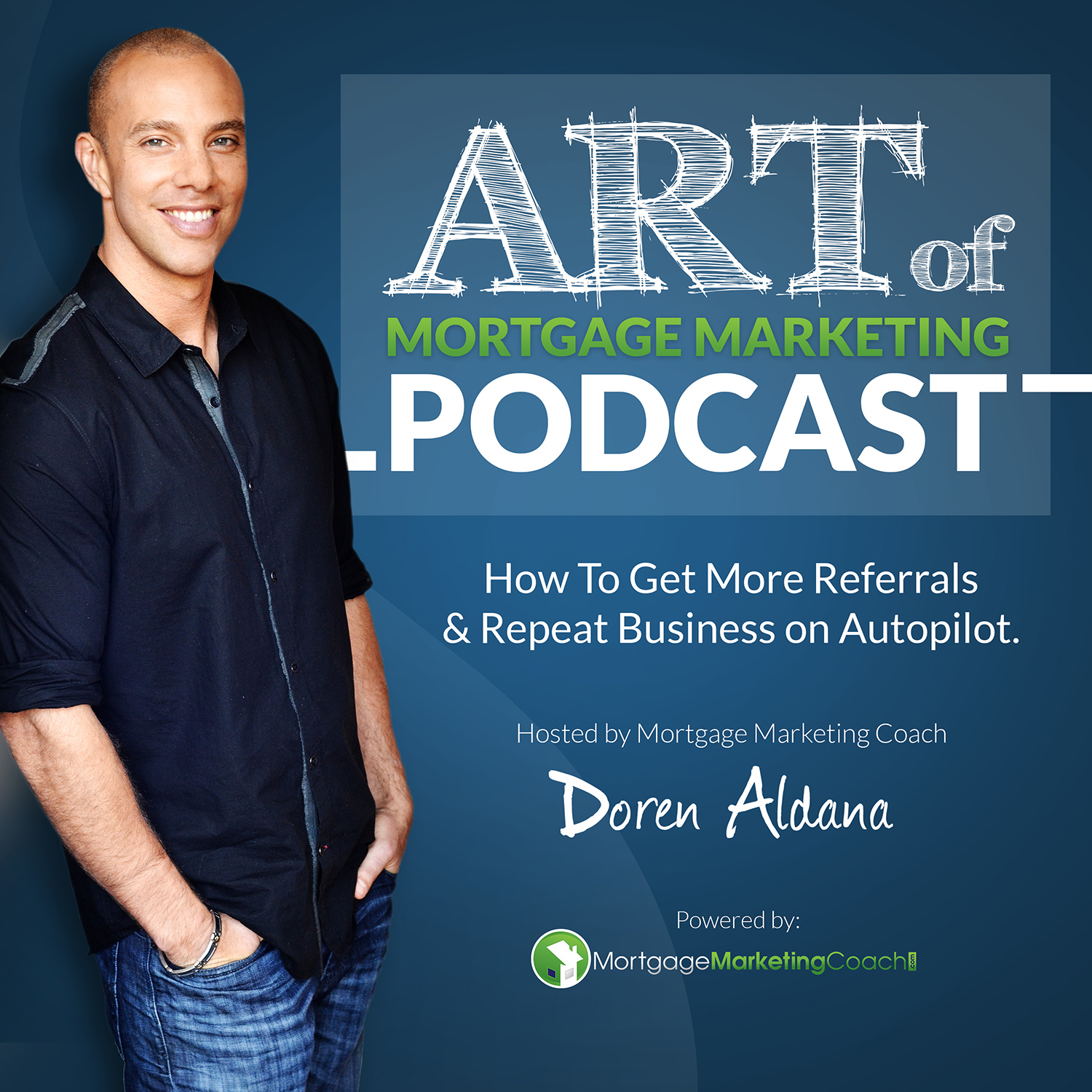 Learn what it REALLY takes to build a THRIVING mortgage business, doing what you LOVE, without relying on cold calling or annoying Realtors​. Hosted by Doren Aldana, founder of MortgageMarketingCoach.com and several highly-acclaimed training programs, including the Client Acceleration Formula and the 7-Figure Lender Academy.
Episodes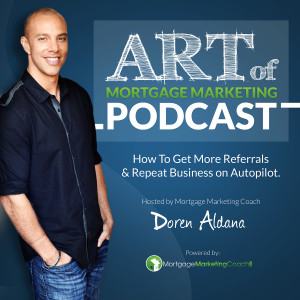 Thursday Jan 13, 2022
Thursday Jan 13, 2022
Stinkin' thinkin' only leads to stinkin' results. When mediocre mind trash becomes the order of the day, even the most talented LOs will live a life of fruitless toil and frustration. 
What are the most harmful lies we need to kick to the curb right now? How do we cut ties with struggle, strife and stress right at the source? 
In today's episode, I'm going to share how to stop feeding yourself mind trash, and adopt the thinking of champions and winners. 
The fastest, surest path to mediocrity is being realistic or reasonable. -Doren Aldana
Takeaways 
The real reason you keep leaving money on the table for competitors to grab

How do we stop idling in the parking lot of mediocrity and get on the fast track to freedom money?
How to stop paying tuition to the university of knowing nothing

What steps can we take to crack the code on more money and freedom? 
The mind blocks that make money elusive

Is there anything wrong with wanting wealth, financial abundance and earning more than we need?