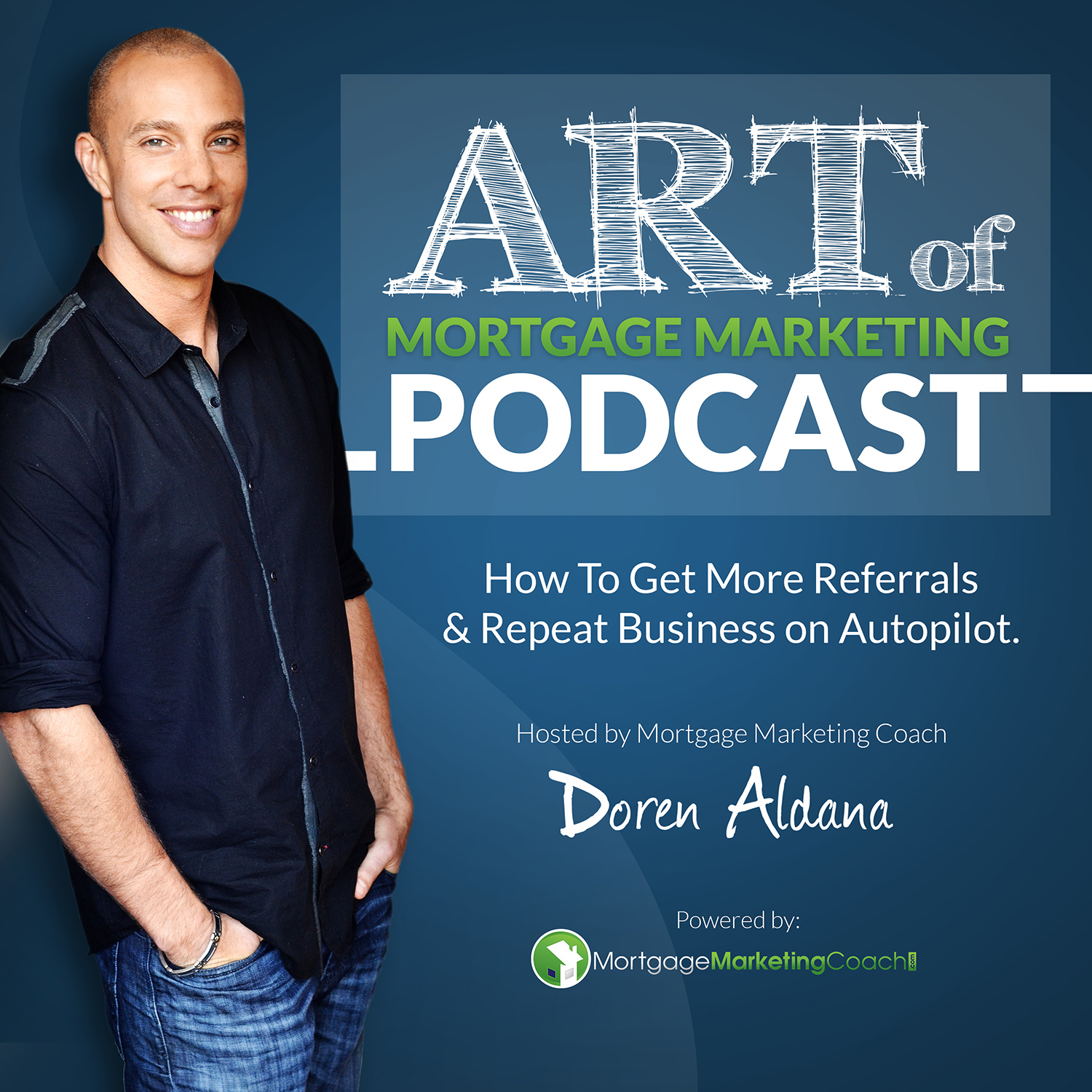 Learn what it REALLY takes to build a THRIVING mortgage business, doing what you LOVE, without relying on cold calling or annoying Realtors​. Hosted by Doren Aldana, founder of MortgageMarketingCoach.com and several highly-acclaimed training programs, including the Client Acceleration Formula and the 7-Figure Lender Academy.
Episodes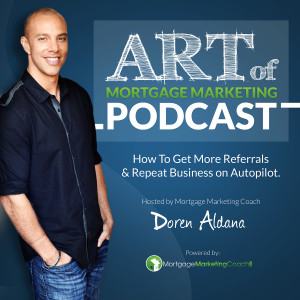 Thursday Oct 19, 2023
Thursday Oct 19, 2023
Are you avoiding reaching out to Top-Producing Realtors because you think they won't give you the time of day?
Or do you just lack an effective "hook" to get their attention have them WANT to meet with you?
If so, this new podcast episode is for you!
If you start every day thinking, "there has to be a better way"... there is.
There are no merit badges for doing it the hard way. You can double or even triple your income in in the next 3-6 months, in spite of this "slow" market, as long as you follow these 3 really simple steps.
No more revenue rollercoaster.
No more feeling victimized by the market.
Best of all: no more waiting for crumbs to fall off the table from mediocre Realtors who don't have any business to send you.
It's time to break out of worry prison and soar into the stratosphere with certainty and confidence.
How can you build up your pipeline in a down market? What "myth understandings" are keeping you from earning freedom money?
In this episode, I share how to become a BOOKING BEAST and take the shortest path to the CASH to win in ANY market (not just a "fair weather" market).
You're just one VIP partner away from injecting massive momentum in your business. -Doren Aldana
Things We Learned  
-Becoming a market victor, not a market victim
Why hunker down and wait for the market conditions to improve when you can build a system that works in both fair and stormy market conditions?
-The single most profitable skill you can develop in your business
How do we stop wasting time on things that don't bring us closer to earning sustainable freedom money?
-Replacing chump partners with champ partners
If you're tired of doing all the pandering without getting paid, how do you tip things in your favor?
-Making your value proposition an EASY YES
Are you unwittingly repelling Realtors with your approach? Use this simple test to find out!