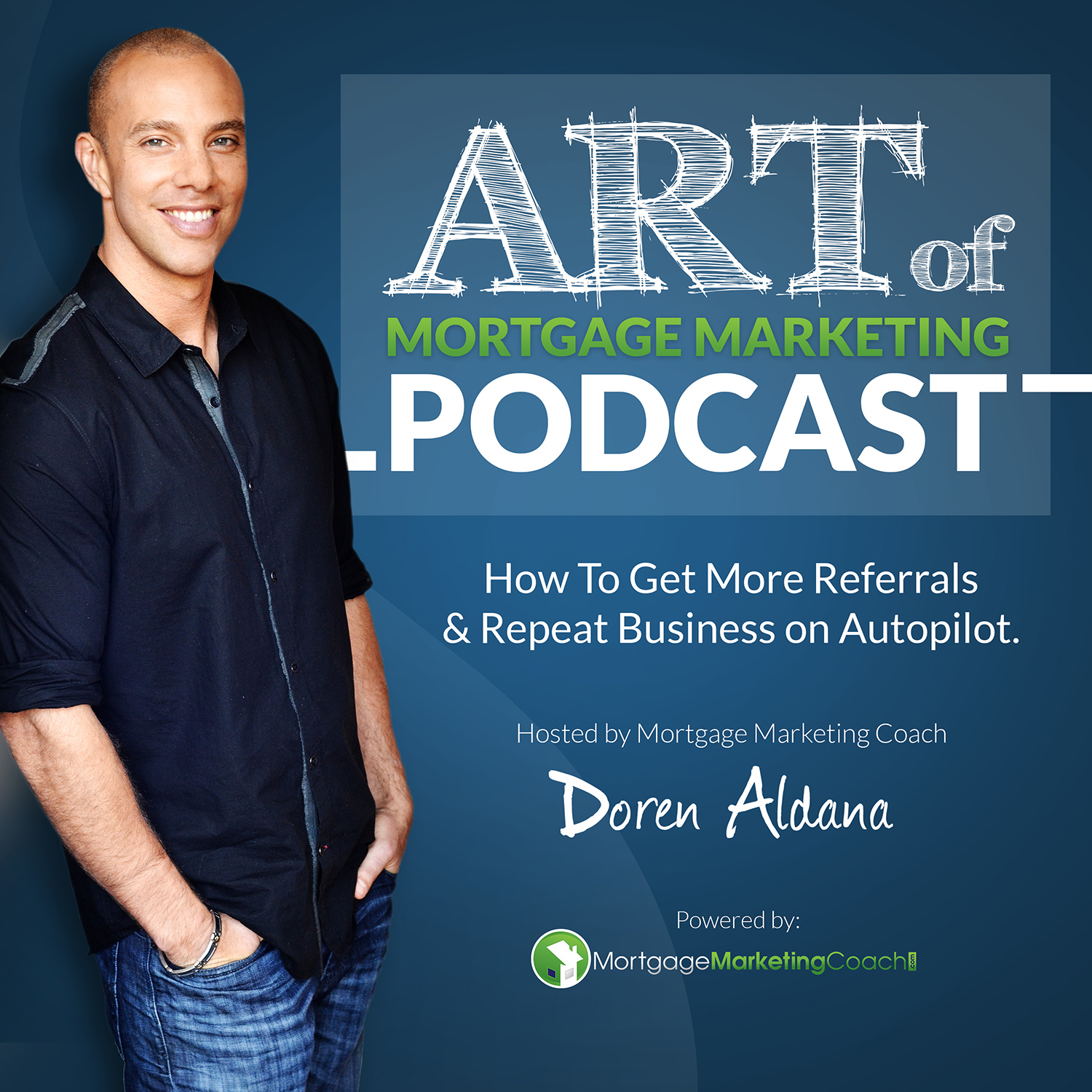 Learn what it REALLY takes to build a THRIVING mortgage business, doing what you LOVE, without relying on cold calling or annoying Realtors​. Hosted by Doren Aldana, founder of MortgageMarketingCoach.com and several highly-acclaimed training programs, including the Client Acceleration Formula and the 7-Figure Lender Academy.
Episodes
Friday May 18, 2018
Friday May 18, 2018
We all have slow months, but what happens when our slow months become our new reality? What do we do when a few lost sales destroy our confidence? What are the tactics you can use to get back on track? In this episode, Mark Gagliardi speaks about his experience at the bottom of the barrel and how he changed his story-- tripling his income in 3 months.

You can do anything you want if you seriously put your mind to it. Say "This is what I want, and these are steps I need to take." -Mark Gagliardi
Takeaways
One of the signs of self-defeat is the negative inner dialogue and the justifications we have for doing a poor job.

Once you only focus on the negatives, you suddenly don't search for a cure anymore. You don't believe there is a cure. You accept your situation as it is.

Ask yourself these questions before you throw the towel: Are you resourceful? Are you about to have a breakthrough or are you compromising? Are you neglectful? Are you justifying your inertia?

Daily visualizations and positive affirmations change the wiring in our brains, and it leads to a mindset change that will push you towards action.

 
In the beginning, we talked about Mark's despair when he couldn't make more than two sales per month, as well as his negative mindset, his inertia, and how he had no roadmap to getting out of this. We also covered his experiences with having a coach and the tactics he used to get himself out of the pit of despair, helping lift others up as well.
We shared insights on:
Sharing your knowledge with your co-workers will make them better partners for you and better people for themselves

Brushing off the negative thoughts leads to an increase in energy levels

You will be more likely to be sought by clients if you are a positive person who is fun to be around
The biggest income killer is the victim mindset. When you stop your negative self-talk and you put to an end to your self-loathing, you make the switch from a victim to a victor. The key is to be in control of your life story. To wake up every day knowing you are capable of taking ownership of your life and business and to be so positive that others, including your prospects, would love to hang around you. Wake up every day with a purpose, and don't blame anyone, not the market nor the economy. Take responsibility for your actions and don't be afraid to seek help.