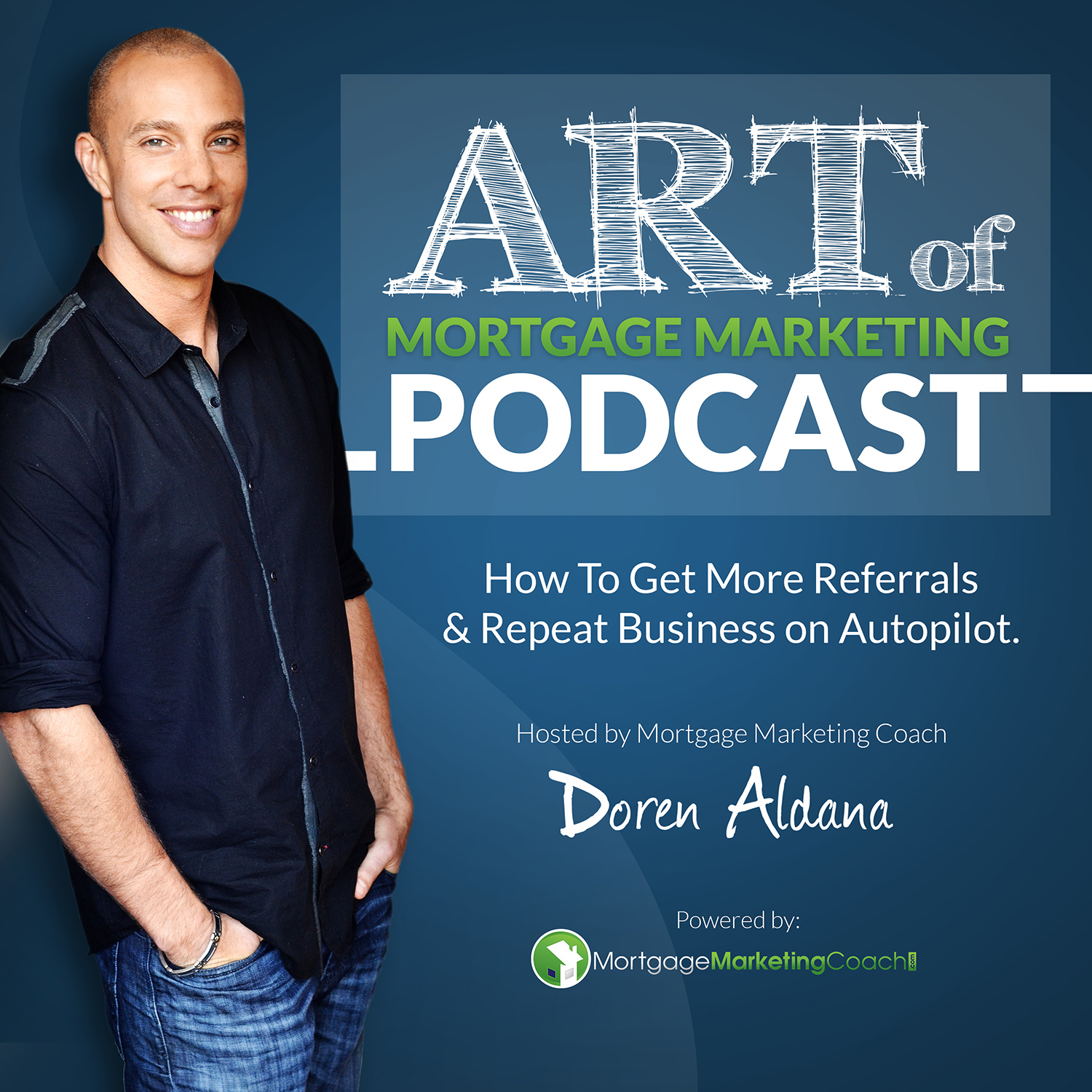 Learn what it REALLY takes to build a THRIVING mortgage business, doing what you LOVE, without relying on cold calling or annoying Realtors​. Hosted by Doren Aldana, founder of MortgageMarketingCoach.com and several highly-acclaimed training programs, including the Client Acceleration Formula and the 7-Figure Lender Academy.
Episodes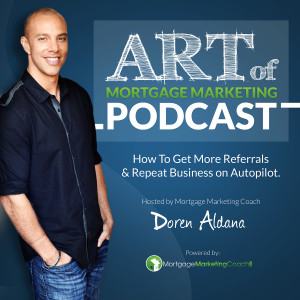 Thursday Oct 13, 2022
Thursday Oct 13, 2022
In today's market, it can take a lot to get to the top and even more to stay there. We hear success stories of how the market's top producers climb the ladder, but not how they stay at the top when things change in the market.
How do top producers respond to adversity? How do they decide where to focus their energy? Stinkin' thinkin' isn't going to get us the results we desire, so how do we change our mindset from one that is focused on adversity?
In this episode, I discuss some of the quintessential traits that the top producers in the industry share, and the key to seeking out opportunity in adversity.
While the ordinary focus on adversity, the outstanding focus on opportunity. -Doren Aldana
Three Things We Learned  
Turning adversity into opportunity
Like everyone else, LOs face multiple adversities. How do the top producing LO's turn adversity into opportunity?


How to be a contrarian
One of the things that LOs do to stand out in the market is doing the opposite of ordinary. How does going against the current attract the masses?


Sift, sort and select.
Rather than merely selling, the top producers are sifting, sorting and selecting when it comes to building their dream team of Realtors. How does this help them stay at the top?