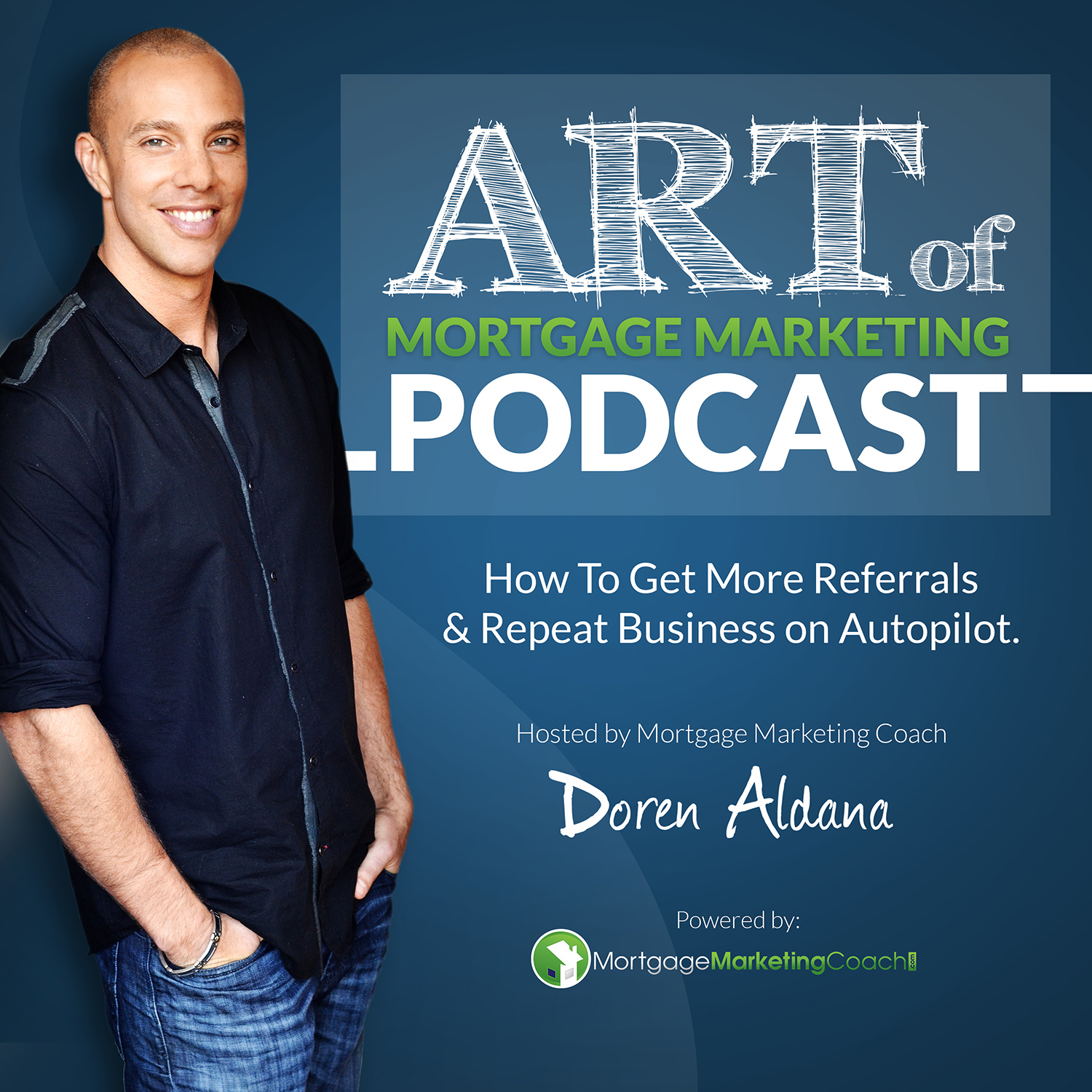 Learn what it REALLY takes to build a THRIVING mortgage business, doing what you LOVE, without relying on cold calling or annoying Realtors​. Hosted by Doren Aldana, founder of MortgageMarketingCoach.com and several highly-acclaimed training programs, including the Client Acceleration Formula and the 7-Figure Lender Academy.
Episodes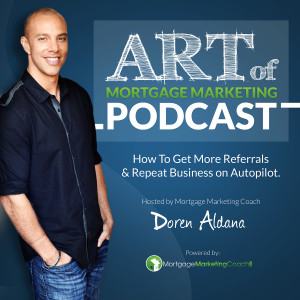 Thursday Sep 07, 2023
Thursday Sep 07, 2023
If you've been struggling to get traction and build your pipeline in this tough purchase market, I feel your pain…
When the deals start to dry up and the bills start stacking up, it's hard not to worry. Here's the problem: when we gripe about our business, we tend to make the problem worse, not better.
How do we get our mindset in check so we can show up powerfully and resourcefully to overcome any challenges we face? How do we turn these current market conditions into a massive opportunity to take market share?
In this episode, I talk about 3 steps you can take to stop worrying and start winning in ANY market. Let's GO!!!
As long as you're complaining about the market, you're giving your power away. -Doren Aldana
Things We Learned
-How to overcome any challenge
What's the secret to shift from feeling disempowered to feeling EMPOWERED, so you can power up your results?
-How to find peace in the midst of the storm
The mental shift that allows you to stop trying to control the things outside of your control and focus like a laser beam on the things you CAN CONTROL with peace and poise
-How to release negative energy
The proven technique for venting negative emotion without taking it out on yourself or your loved ones, so that hindering energy can release instead of remaining stuck inside you.