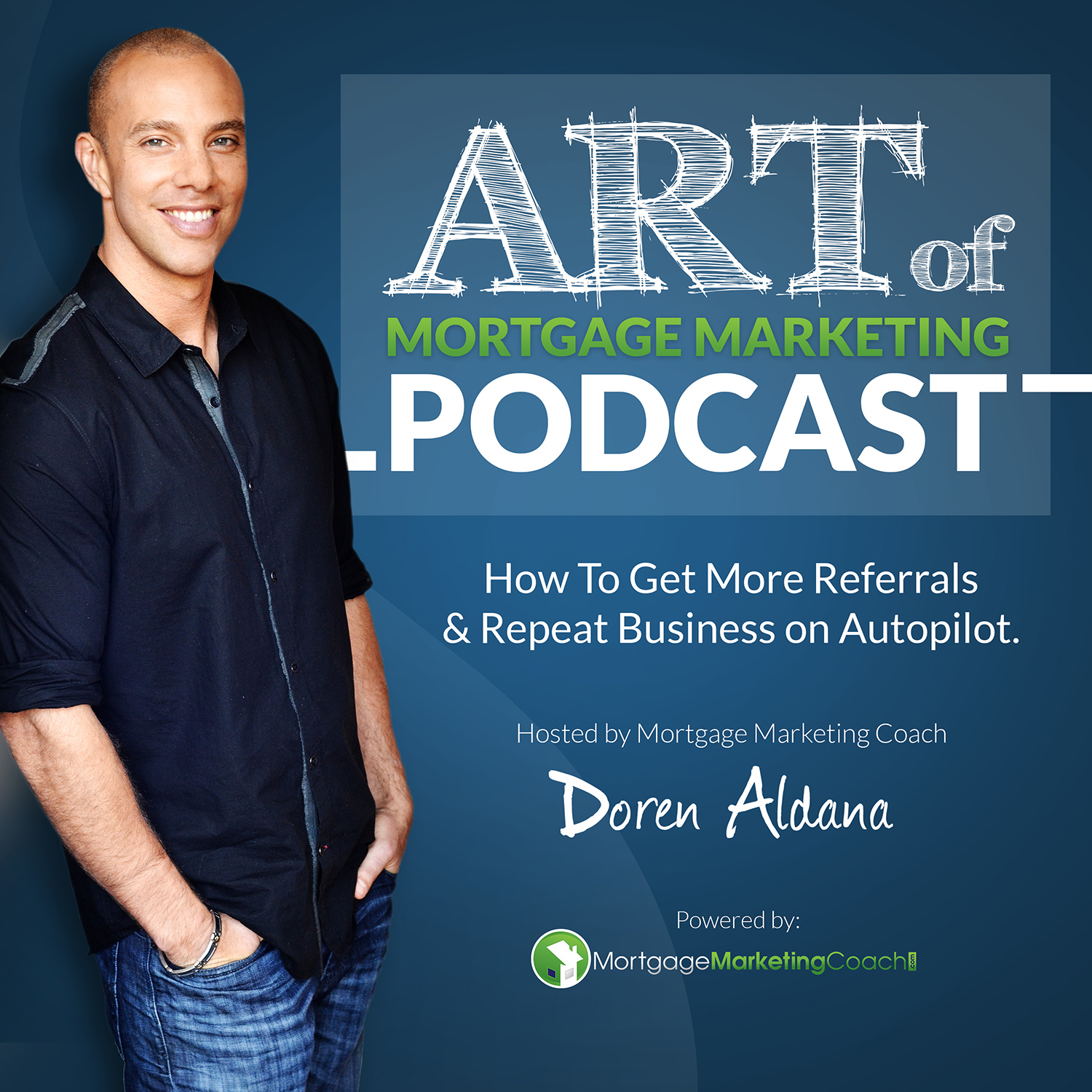 Learn what it REALLY takes to build a THRIVING mortgage business, doing what you LOVE, without relying on cold calling or annoying Realtors​. Hosted by Doren Aldana, founder of MortgageMarketingCoach.com and several highly-acclaimed training programs, including the Client Acceleration Formula and the 7-Figure Lender Academy.
Episodes
Wednesday Feb 06, 2019
Wednesday Feb 06, 2019
Entering the mortgage industry without prior experience can be an intimidating process. Where does one even begin to start looking for clients and partnerships? What are the steps you definitely don't want to skip while building your business? On this episode, I talk with Chris Paliska about how he came into the industry with no experience and went from zero to $92M in annual funded volume in just 3 years!
Believe you're capable of achieving your goals. Very seldom in life will you achieve that which you do not believe you can. -Doren Aldana  
Takeaways
Be strategic with the Realtors you approach. Narrow it down and make sure you're speaking to the people you

want

to work with.


When you organize your first meeting with a Realtor, spend more time listening than speaking. Know exactly what they're looking for before delivering your proposition.



Customize your value proposition to the prospective client's needs. This way, you're not recycling a proposition that doesn't serve their company.
At the beginning of the episode, I asked Chris for advice to newcomers in the industry. He outlined the importance of tailoring your value proposition to Realtor's needs. We then began talking about database marketing and the best way to approach this integral part of your business.
We also discussed:
Why you need to find your 'why' in order to meet your goals

The importance of scheduling to keep yourself accountable

That you have to give yourself the benefit of the doubt and believe you can achieve your goals
You don't need to have years of experience to become a top producer in the mortgage industry. On the contrary, working strategically in the short-term can take you to the top of the ladder. Ensure you know what your motivating force is, then work to provide specific services to the top producing agents in your target market. Most of all, you need to believe you can do it: you are the only one who can limit your success.
Guest Bio
Chris Paliska is an excellent example of someone who managed to make it to the top of the mortgage industry without years of experience. After working as a valet at an upscale restaurant, Chris met the man who would become his employer and help him take his career to the next level. After putting in hard work and applying the coaching he received from Art of Mortgage Marketing host, Doren Aldana, Chris has managed to become one of the top 5 loan officers at New American Funding.
To find out more about Chris Paliska, head to:
http://www.newamericanagent.com/christopherpaliska
https://www.facebook.com/chrispaliskabranchmanager/
And for New American Funding, check out: