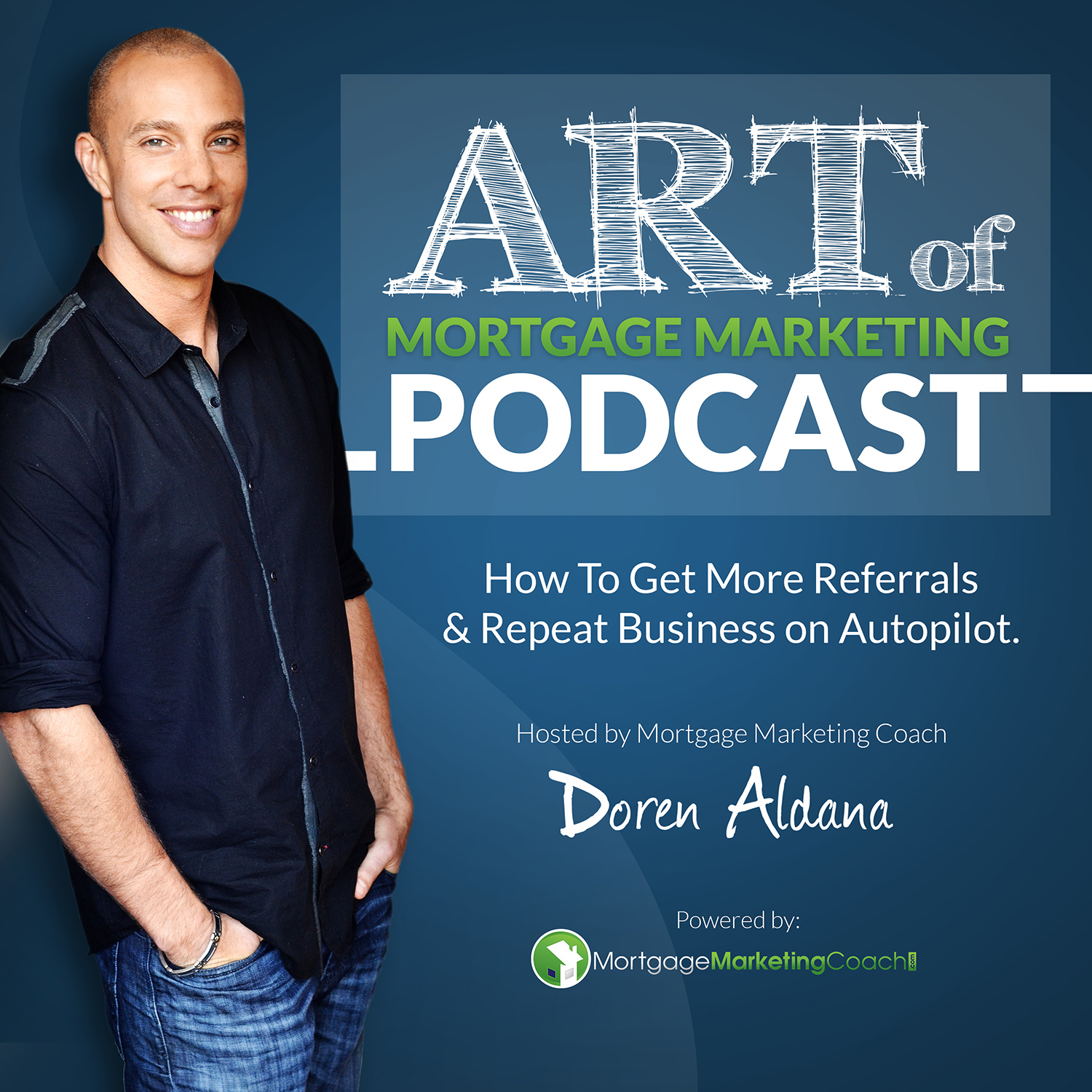 Learn what it REALLY takes to build a THRIVING mortgage business, doing what you LOVE, without relying on cold calling or annoying Realtors​. Hosted by Doren Aldana, founder of MortgageMarketingCoach.com and several highly-acclaimed training programs, including the Client Acceleration Formula and the 7-Figure Lender Academy.
Episodes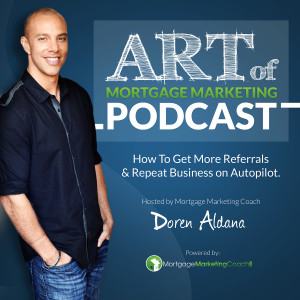 Thursday Jun 22, 2023
Thursday Jun 22, 2023
The current market has been a big challenge for most in the mortgage and real estate industry, but with the right strategies and the mindset, we can not just survive but THRIVE... and take market share like never before.
How do we work through the fear and overwhelm and use this pressure to propel us higher? How do we use this tough market to take market share while our competition is dropping like flies? How do we cultivate a winning identity and a winning strategy so we can win in ANY market, not just in a "fair weather" market?
It's time to get comfortable being uncomfortable -- that's how champions roll!
In this episode, mortgage professional Colleen Doyle joins me as a speak guest to share how she literally doubled her income in just 2 months without making a cold call. Tune in and discover how Colleen used the power of showing up in her authentic self with a compelling Realtor attraction strategy, to prosper and propel her higher IN SPITE of this challenging market.
Making a switch is hard. -Colleen Doyle
Three Things We Learned  
- How to turn Frustration into Flying Higher

What steps can we take when we don't get the traction we want? What can help put the power thrusters on so we soar higher than ever before?
- Breaking free from Comfort Zone Prison

How do we get out of our comfort zone to full our full potential? What does it take to expand out of our comfort zone and achieve our dreams?
- The wonders of a winning mindset

All momentum starts from within. When we change the root, we change the fruit.
Guest Bio
Colleen Doyle is a Mortgage Loan Specialist.  A native of northwest Ohio, Colleen attended St. Ursula Academy in Toledo, and is a graduate of The Ohio State University.  While living in Michigan, Colleen formed and owned a mortgage company that served the Michigan and northwest Ohio areas.
With over 15 years of experience, Colleen takes the time to learn each customer's home buying goals and recommends the financing solutions that will best fit their needs.  She specializes in all aspects of mortgage financing including VA, USDA, FHA programs, as well as construction and Jumbo Loans.  She also has extensive experience assisting first-time buyers with successful mortgage financing programs.  Colleen provides personal, friendly service and expertise to her clients throughout the entire home loan process.  She lives in Toledo with her husband and children.
Visit https://colleendoyleloans.com/ 
Find Colleen on Facebook @colleendoyleloans