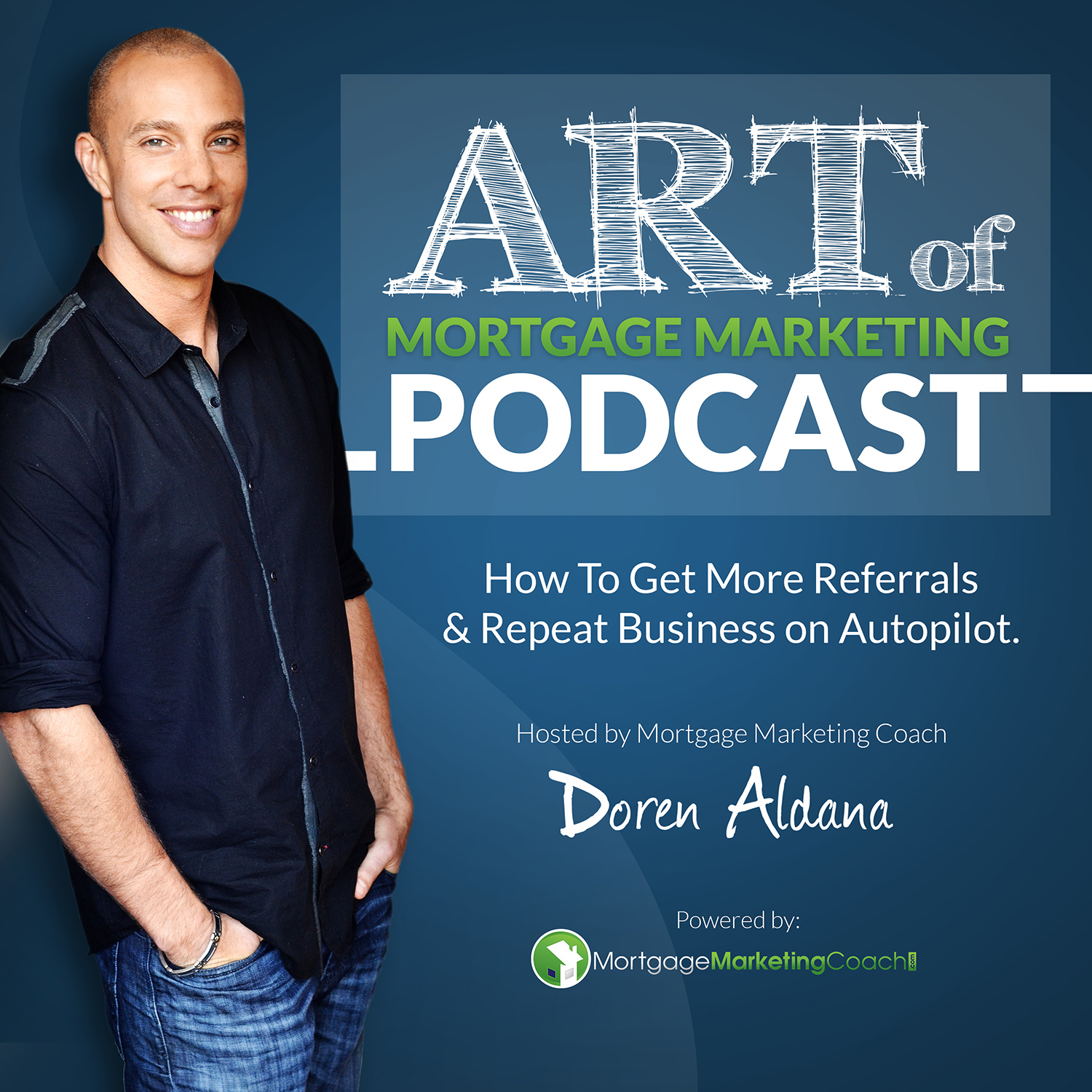 Learn what it REALLY takes to build a THRIVING mortgage business, doing what you LOVE, without relying on cold calling or annoying Realtors​. Hosted by Doren Aldana, founder of MortgageMarketingCoach.com and several highly-acclaimed training programs, including the Client Acceleration Formula and the 7-Figure Lender Academy.
Episodes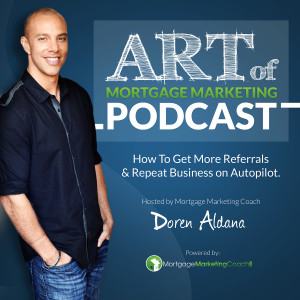 Thursday Aug 10, 2023
Thursday Aug 10, 2023
If you've been trying to crack the code on attracting Realtor partners and failing, this insight will instantly turn things around, because chances are, you're scaring Realtors away without even knowing it!
Think about it this way...
If you're presenting any semblance of selling, you're going to be repelling. -Doren Aldana
Things We Learned
- How to stop being seen as an Average Joe LO
Top producers can spot a loan leech miles away. How do you change your energetic frequency so they see you as a Welcome Guest vs. an Annoying Pest?
- How to transform Call Reluctance into Relaxed Confidence
How do you show up with that relaxed posture where you don't need to convince, cajole, or persuade, you just simply ATTRACT?
- How to transmit TOTAL CERTAINTY
How do we eliminate "wobble words" that transmit UNCERTAINTY and make the shift to TOTAL CERTAINTY, where everything that comes out of our mouths is dripping with confidence and clarity?
- How to leverage the most powerful motivator known to man
What does it take to create a value proposition so powerful people would be crazy to turn it down? Discover the answer now...