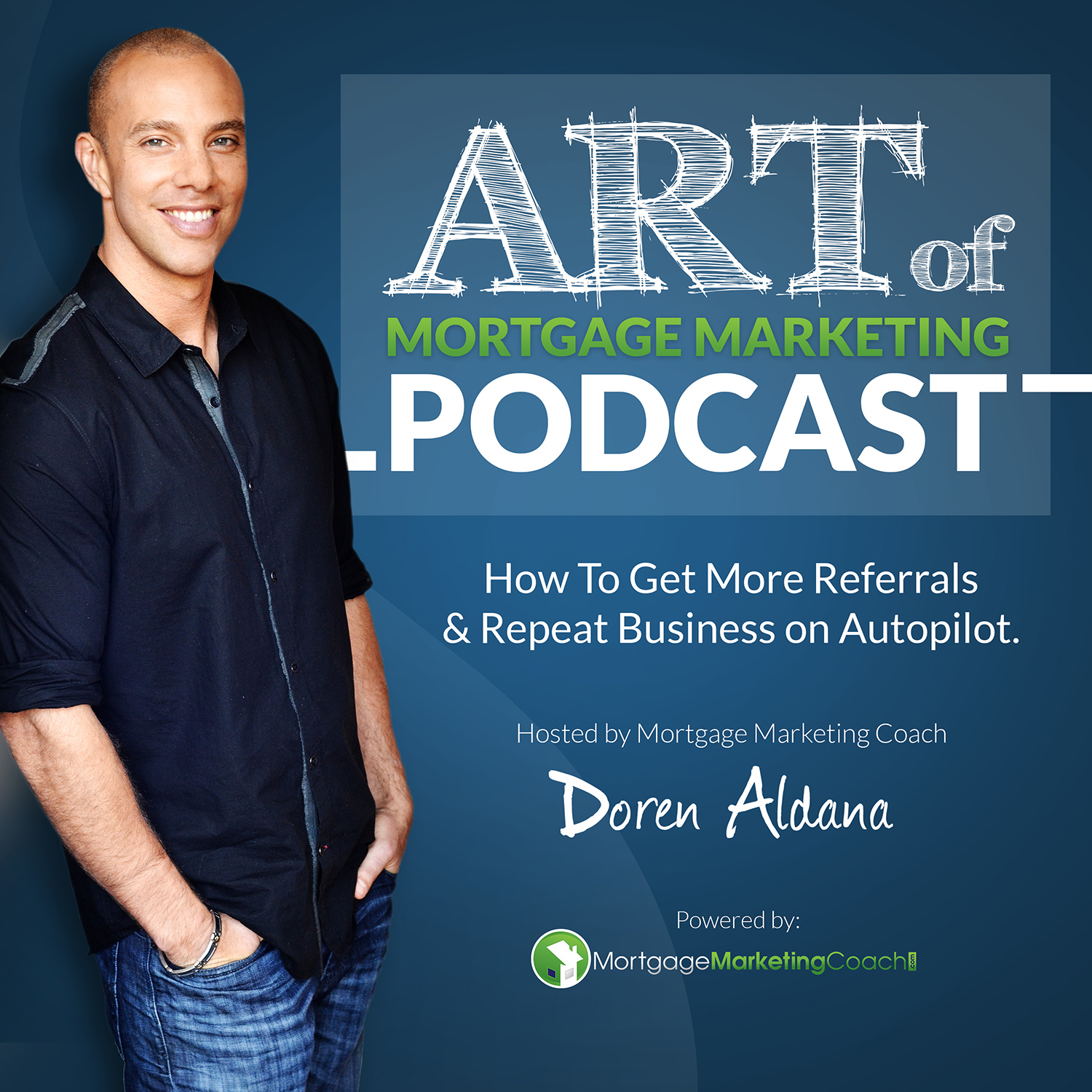 Learn what it REALLY takes to build a THRIVING mortgage business, doing what you LOVE, without relying on cold calling or annoying Realtors​. Hosted by Doren Aldana, founder of MortgageMarketingCoach.com and several highly-acclaimed training programs, including the Client Acceleration Formula and the 7-Figure Lender Academy.
Episodes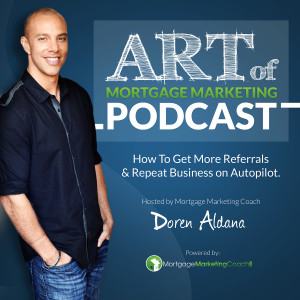 Thursday Jun 08, 2023
Thursday Jun 08, 2023
There's a difference between goals and standards. Goals are results we want to achieve and standards are the process by which we achieve those goals. In order to achieve champion-level goals, we need to have champion-level standards to match.
How do we identify the dissonance between our goals and our standards? What are the consequences of staying in our comfort zone that allow us to settle for mediocre standards that don't align with our highest values and ambitions?
In this episode, I talk all about how raising your standards will raise your results, how to step into the best version of yourself, and the 3 steps you can take to develop champion-level habits to achieve champion-level results. Let's GO!!!
Our standards are linked to our identity. -Doren Aldana
Three Things We Learned  
- Goals vs. Standards
What's the difference and why does it matter when achieving success in your life?
- The Power of Your Identity
How to upgrade the way we see yourself so you stop self-sabotaging and get fully-aligned to live your BEST LIFE NOW!
- Breakdown to Breakthrough
How to turn the pain in your life into a powerful force for growth that propels you into living your purpose with power, purpose and prosperity!