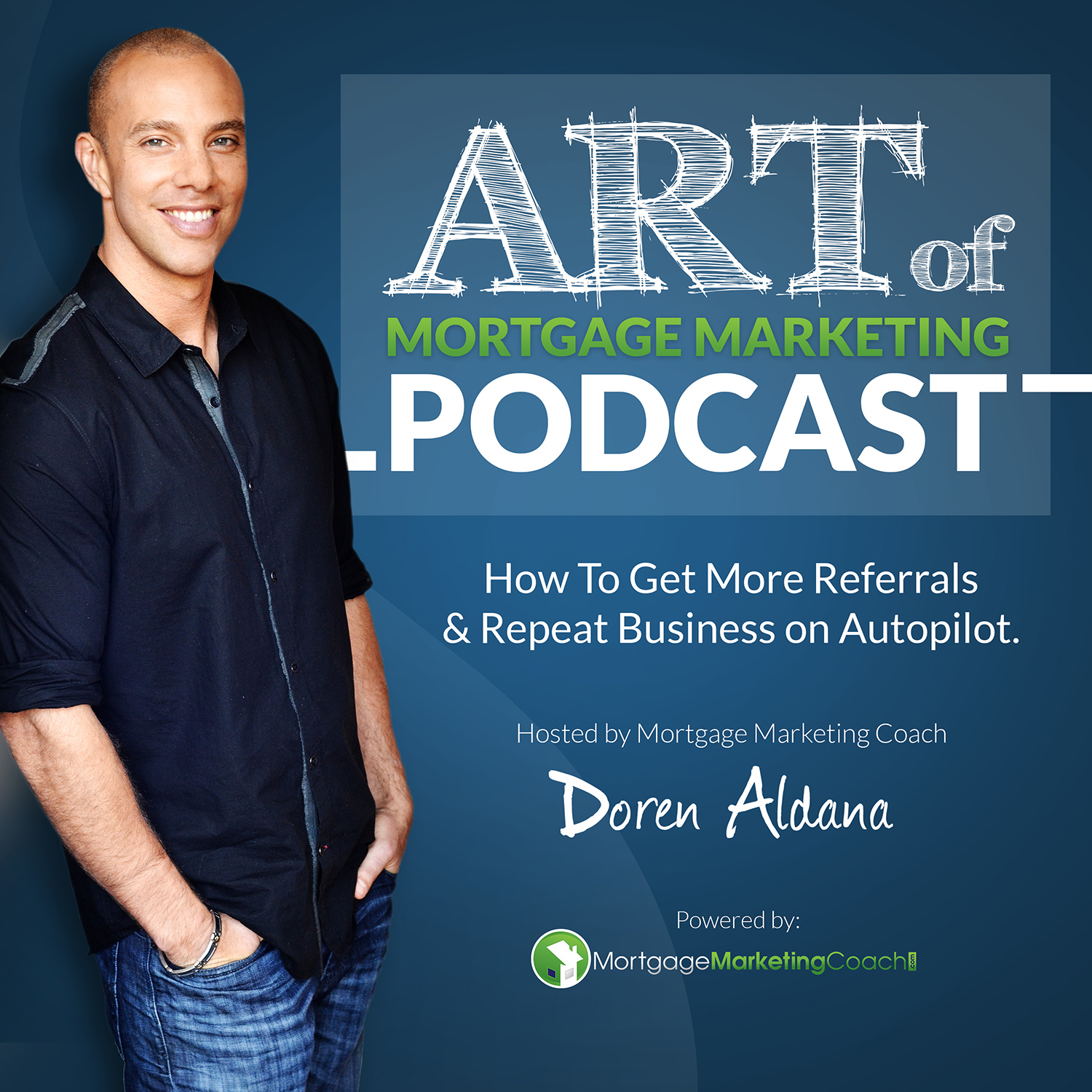 Learn what it REALLY takes to build a THRIVING mortgage business, doing what you LOVE, without relying on cold calling or annoying Realtors​. Hosted by Doren Aldana, founder of MortgageMarketingCoach.com and several highly-acclaimed training programs, including the Client Acceleration Formula and the 7-Figure Lender Academy.
Episodes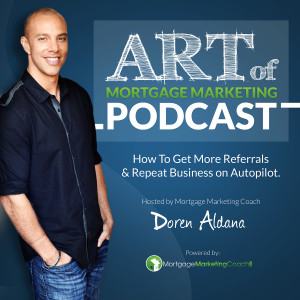 Thursday Mar 25, 2021
Thursday Mar 25, 2021
Comfort is the mortal enemy of greatness, but even the most aspirational loan officer wants a sense of stability in their business. 
Mortgage is full of ups and downs, and that can become soul-crushing pretty quickly for aspirational LOs and average Joe's alike. The question is, how can we beat the unpredictability?
What can we do to take our earnings from a fluctuating nightmare to firmly grounded bliss?
In this episode, Partner at Gold Star Mortgage Financial Group, Jelani Dorsey shares how he's created enduring economic prosperity in the space of 3 months. 
"When it comes to coaching you've got to pay to play, and the best people charge what they're worth." -Jelani Dorsey
Takeaways 
How to beat the hit one, miss one nature of mortgage

In the mortgage business, it's common to have one exceptional month, followed by 90 days of nothing. How can we quit putting ourselves on the rollercoaster and cultivate stable successes?



Why we need to back away from budget business coaching

How can we expect to see champion-level results when we're only willing to put down a chump-level investment?



How to define our why

What does our fed-up threshold look like? What will it take to say enough is enough? 
Guest Bio - 
Jelani Dorsey is a Partner at Gold Star Mortgage Financial Group. Prior to his most recent previous role as admission and community outreach coordinator at Breakthrough Public Schools, Jelani spent a decade in the finance industry, both working and interning at a hedge fund. He first entered the mortgage space in early 2020, and thanks to his astronomical growth, it's safe to say he hasn't looked back. 
To find out more, go to