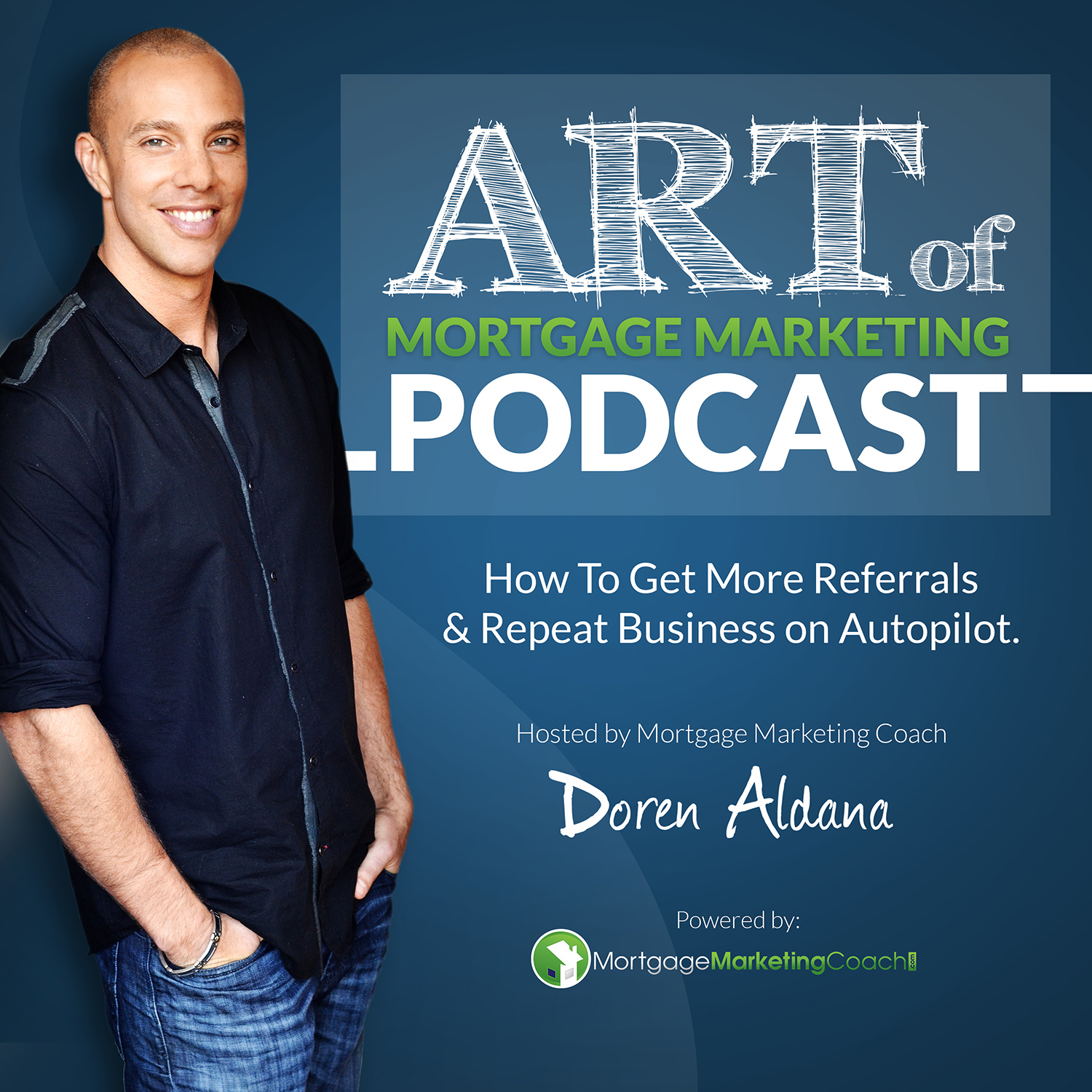 Learn what it REALLY takes to build a THRIVING mortgage business, doing what you LOVE, without relying on cold calling or annoying Realtors​. Hosted by Doren Aldana, founder of MortgageMarketingCoach.com and several highly-acclaimed training programs, including the Client Acceleration Formula and the 7-Figure Lender Academy.
Episodes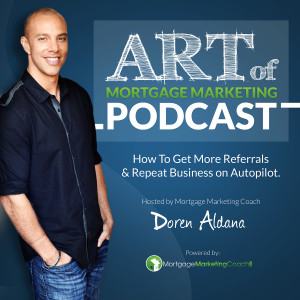 Thursday Oct 29, 2020
Thursday Oct 29, 2020
Getting "good" results year after year may sound like a blessing, but every seasoned mortgage pro will agree that after a while, good just isn't good enough. To feel fulfilled by our careers, we have to aspire to be great. 
The key differentiator between ordinary and extraordinary lies in growth, but far too many veteran LOs have tasted minor success and become complacent. 
Since it's our comfort that keeps us settling for average, what can we do to bust out of our comfort zones for good? How can we stop reliving groundhog day and get back into enjoying our careers?
In this episode, Sales Manager at loanDepot, Erica Dose shares how Mortgage Marketing Coach helped her reach the next level of success.
If you don't grow, you'll go backwards, and if you go backwards you'll end up in the ground. -Erica Dose


Takeaways 
How to define our 'why' when we're already relatively successful: 

Once we've reached a certain level of success, money stops being our chief motivator. What's really driving us to do more?


How to get past the debilitating fear of failure: 

The chief reason so many mortgage pros stay in one spot is because they're afraid of not being able to get to the next level. How can we overcome this once and for all? 


How to make decisions faster and more effectively: 



Something all high achievers have in common is the ability to make decisions quickly. The question is, how can we be sure we're making the right choice?
Guest Bio-
Erica Dose is a Sales Manager at loanDepot. An industry veteran with 18 years of experience in the business, Erica got her start in the business after her mother circled an ad in the paper shortly after her graduation, and she hasn't looked back since. Erica holds a degree in marketing from the University of Wisconsin-Whitewater.
To find out more, head to:
https://www.linkedin.com/in/erica-dose-4a9a6416