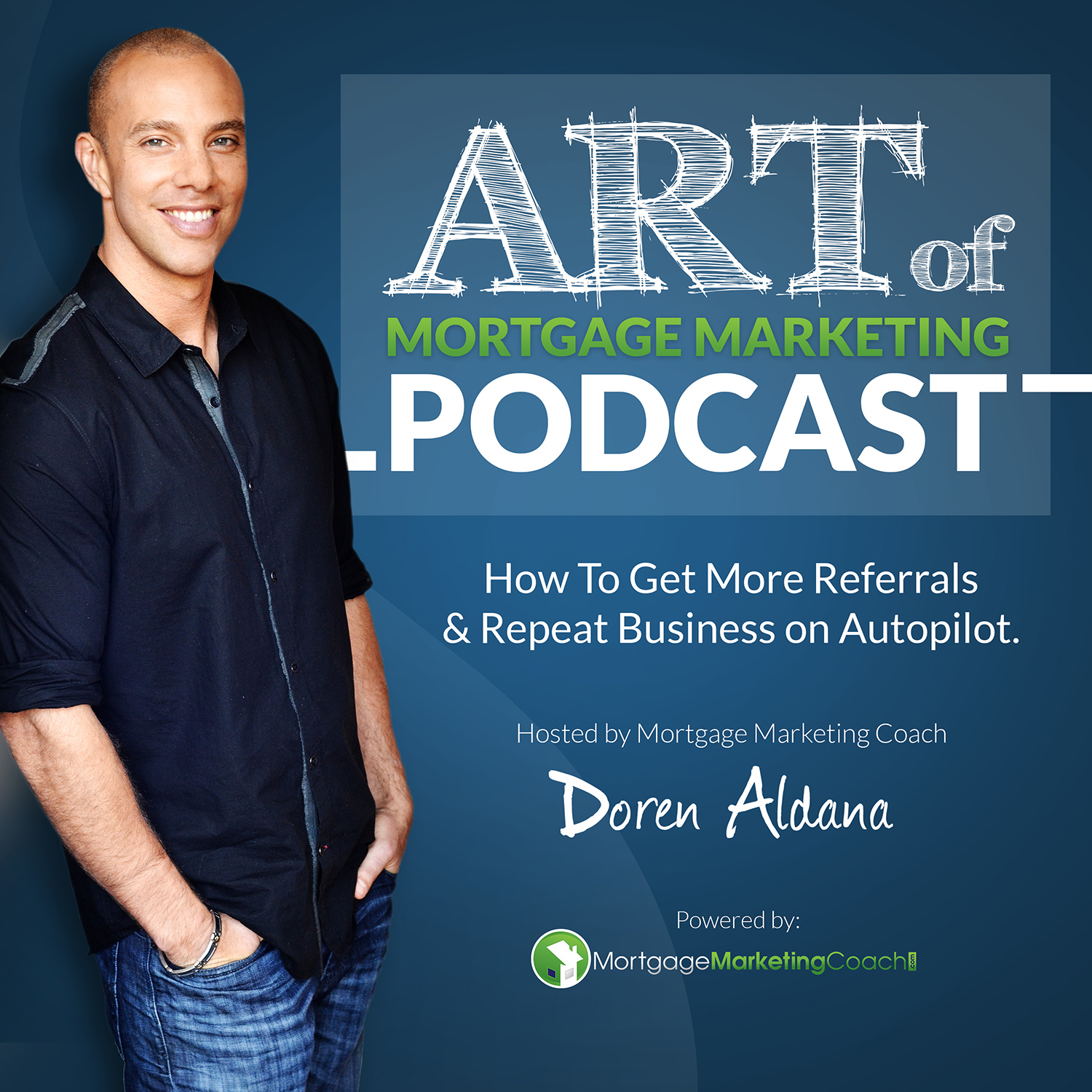 Learn what it REALLY takes to build a THRIVING mortgage business, doing what you LOVE, without relying on cold calling or annoying Realtors​. Hosted by Doren Aldana, founder of MortgageMarketingCoach.com and several highly-acclaimed training programs, including the Client Acceleration Formula and the 7-Figure Lender Academy.
Episodes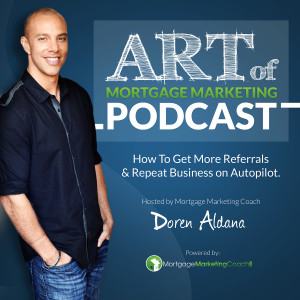 Thursday Nov 09, 2023
Thursday Nov 09, 2023
If you've been on the struggle bus ever since rates went up, this is just for you...
If you're like most mortgage pros right now, you've gone from making bank to scraping the bottom of the barrel, and you're hunkering down waiting for rates to go back down to "normal."
Here's the rub: your bills don't care that it's a "slow market" and if the outflow exceeds the inflow, we've got a problem. Come hell or high water, we've got to provide for our family. The question is, how do we win in this tough market?
Perhaps you're getting close to having to do something drastic, like throwing in the towel and going to look for 9-to-5 job. It doesn't matter how may so-called "solutions" you try, if you can't find one that works, eventually you're going to run out of tarmac. The struggle is real.
This is where Ben Davis found himself just 12 months ago -- struggling and desperate to find something that works to provide for his family. Then he took a chance and implemented our proven marketing system. In 6 months, he 4X'd his income, all without cold calling, buying crappy internet leads or kissing butts.
He's gone from scraping the barrel to having to hire an assistant. What was his secret? How is he winning in this seemingly "un-winning" market?
In this episode, Ben joins me to talk about how he created such a massive breakthrough and how you can too by emulating his simple, yet powerful approach.
I went from not having that many prospects and not many applications to having way more than I started with. -Ben Davis 
Three Things We Learned  
-From squirt gun to fire hydrant
How was Ben able to create a pipeline of leads and high-quality deals when so many LOs are leaving the business?
-Getting the top-producing Realtors on board
No one wants to chase Realtors only to have them not give you the time of day. What can you do instead that actually works?
-How to break free from "Perfectionism Prison"
The root of perfectionism is a flawed belief that they have to be "great out of the gate", but that's simply not true. How can you get faster, bigger results with a "seek progress not perfection" approach?