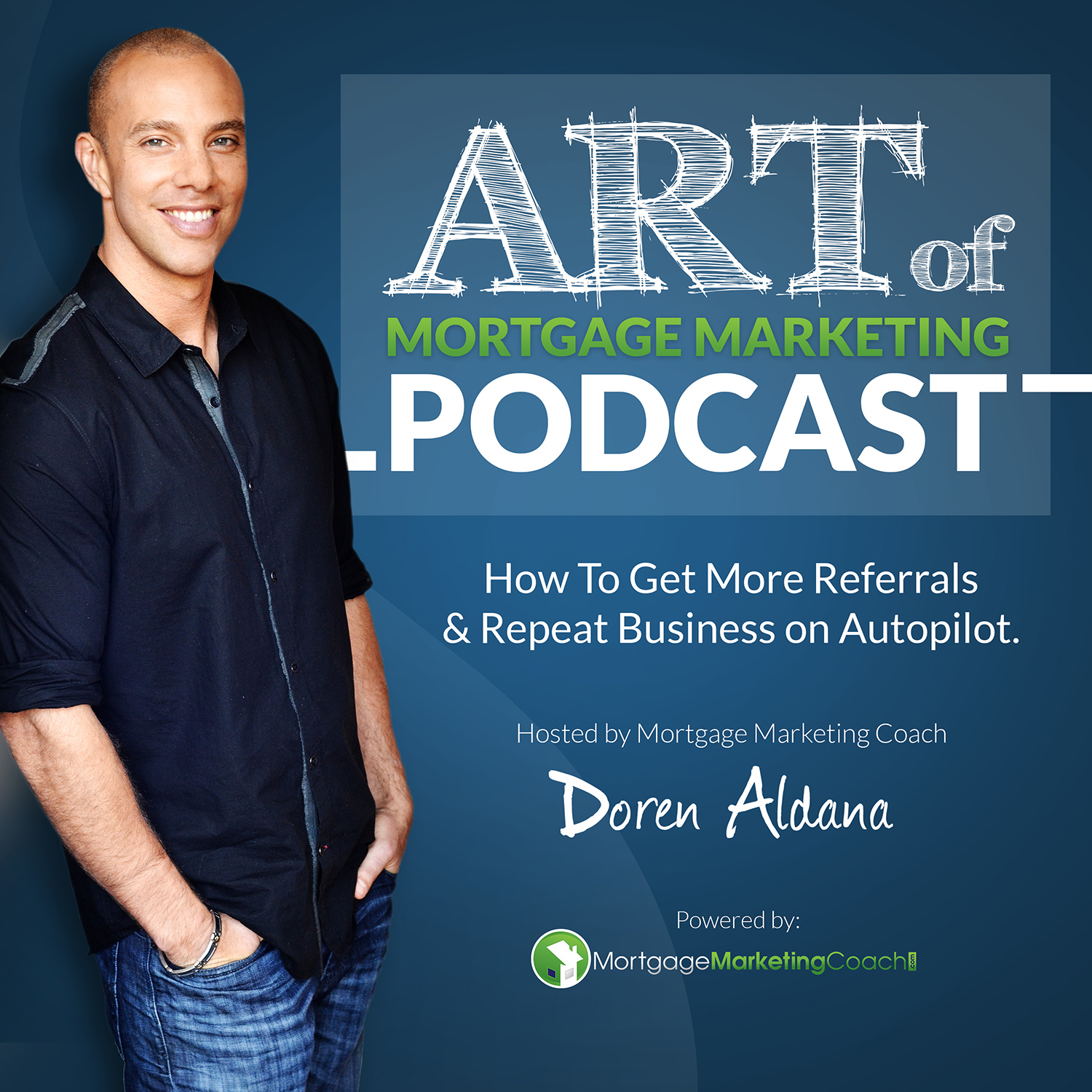 Learn what it REALLY takes to build a THRIVING mortgage business, doing what you LOVE, without relying on cold calling or annoying Realtors​. Hosted by Doren Aldana, founder of MortgageMarketingCoach.com and several highly-acclaimed training programs, including the Client Acceleration Formula and the 7-Figure Lender Academy.
Episodes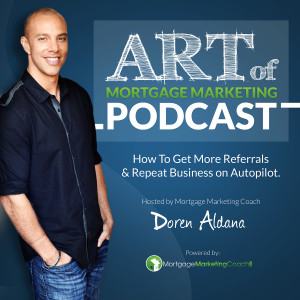 Thursday Apr 27, 2023
Thursday Apr 27, 2023
In the face of the current "market shift" with hyper-competition, low inventory, rising rates and inflation, most mortgage pros are struggling to survive let alone thrive.
Is there a fast, efficient, expedient way to grow your income in the face of this market storm, so you can win in any market--not just a fair weather market?
In this episode, newbie LO Austin Klein shares his inspiring true story: how we went from ZERO to HERO... from being on the struggle bus, steeped in stress and sleepless nights, on the verge of failure, to multiplying his income seven-fold in just 6 months in the face of this market shift... without the hell of cold calling.
The biggest is never taking one. -Austin Klein
Three Things We Learned  
- Work SMART, not hard

When we crack the code on how to work smarter, not just harder, it's like upgrading from the shovel to the excavator.
- Feel the fear and do it anyway

Fear holds us back from decisive action (striking when the iron is hot), and if we give in to it, we give our power away. How do we cultivate the courage necessary to create our BEST LIFE?
- Why you should be patient with a sense of urgency

Being impatient is a great way to lose our peace and losing our peace is a great way to self-sabotage our success. How can we be patient with the process and at the same time, passionately pursue our purpose?
Guest Bio
Austin Klein is a Loan Officer with PrimeLending , a national mortgage lender making the home loan process simple.
Find Austin on LinkedIn @Austin Klein