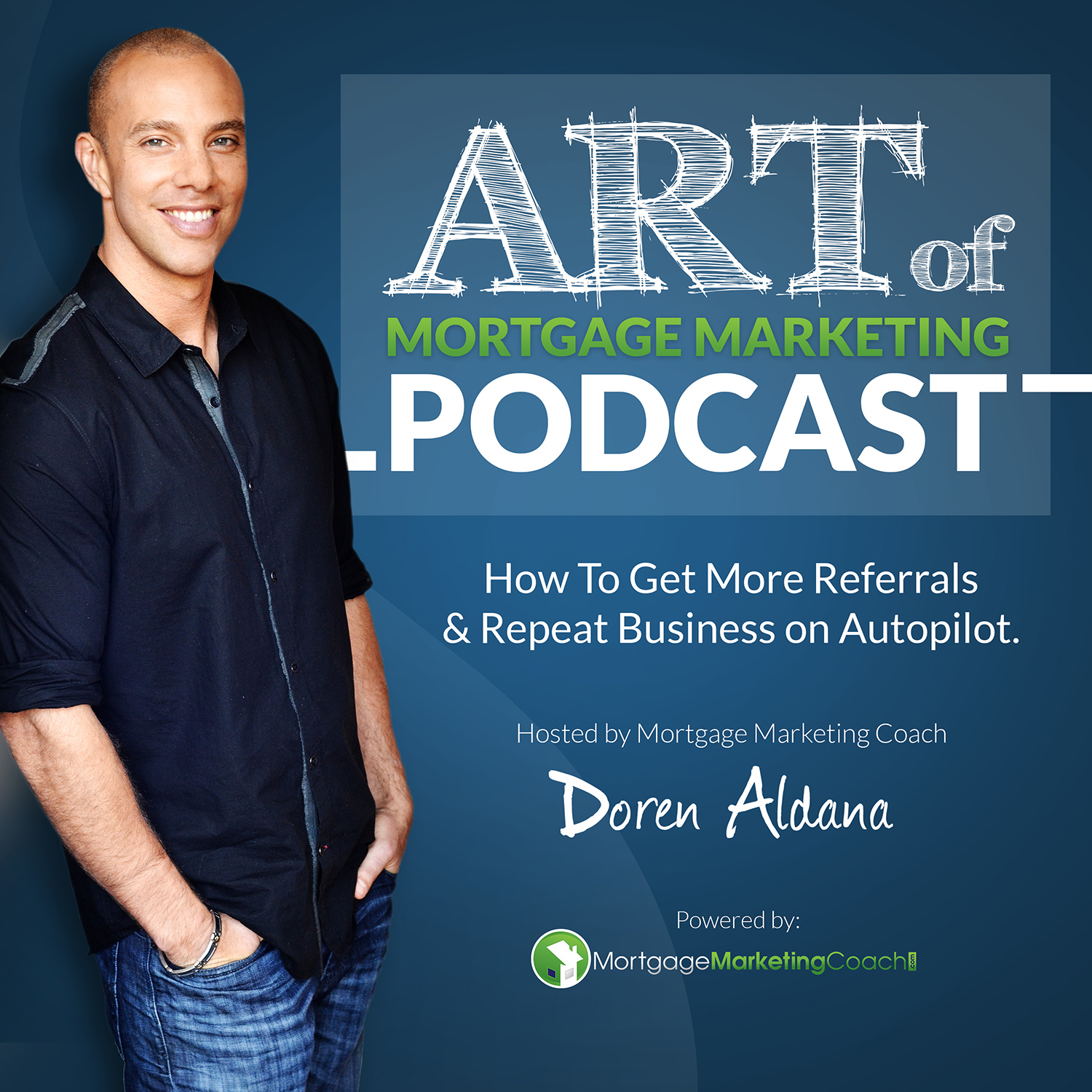 Learn what it REALLY takes to build a THRIVING mortgage business, doing what you LOVE, without relying on cold calling or annoying Realtors​. Hosted by Doren Aldana, founder of MortgageMarketingCoach.com and several highly-acclaimed training programs, including the Client Acceleration Formula and the 7-Figure Lender Academy.
Episodes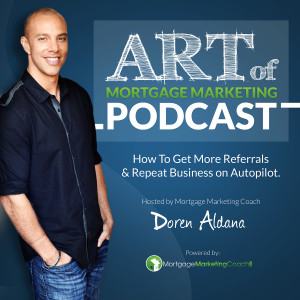 Thursday Nov 24, 2022
Thursday Nov 24, 2022
The current shifting market has a lot of agents and LO's in panic mode. Fear is a natural, human response. It's normal to be fearful but what's important is how we deal with that fear.
How can we conquer our fears and use it as an asset rather than a liability? What does the way we react and respond to fear say about our mindset?
In this episode, I discuss the importance of overcoming fear, how you can use fear to move forward as well as strategies to conquer fear and come out on top.
The difference between top producers and the mediocre majority is how they deal with fear. -Doren Aldana
Three Things We Learned  
Why conquering fear is so important
Why do we need to be able to overcome our fears and why is it so important for us to conquer the things that we are afraid of?


Stepping out of the comfort zone
There is comfort in familiarity but is growth possible in that space?


Strategies for conquering fear
Fear can stop us from moving forward or motivate us, how do we make it the latter?