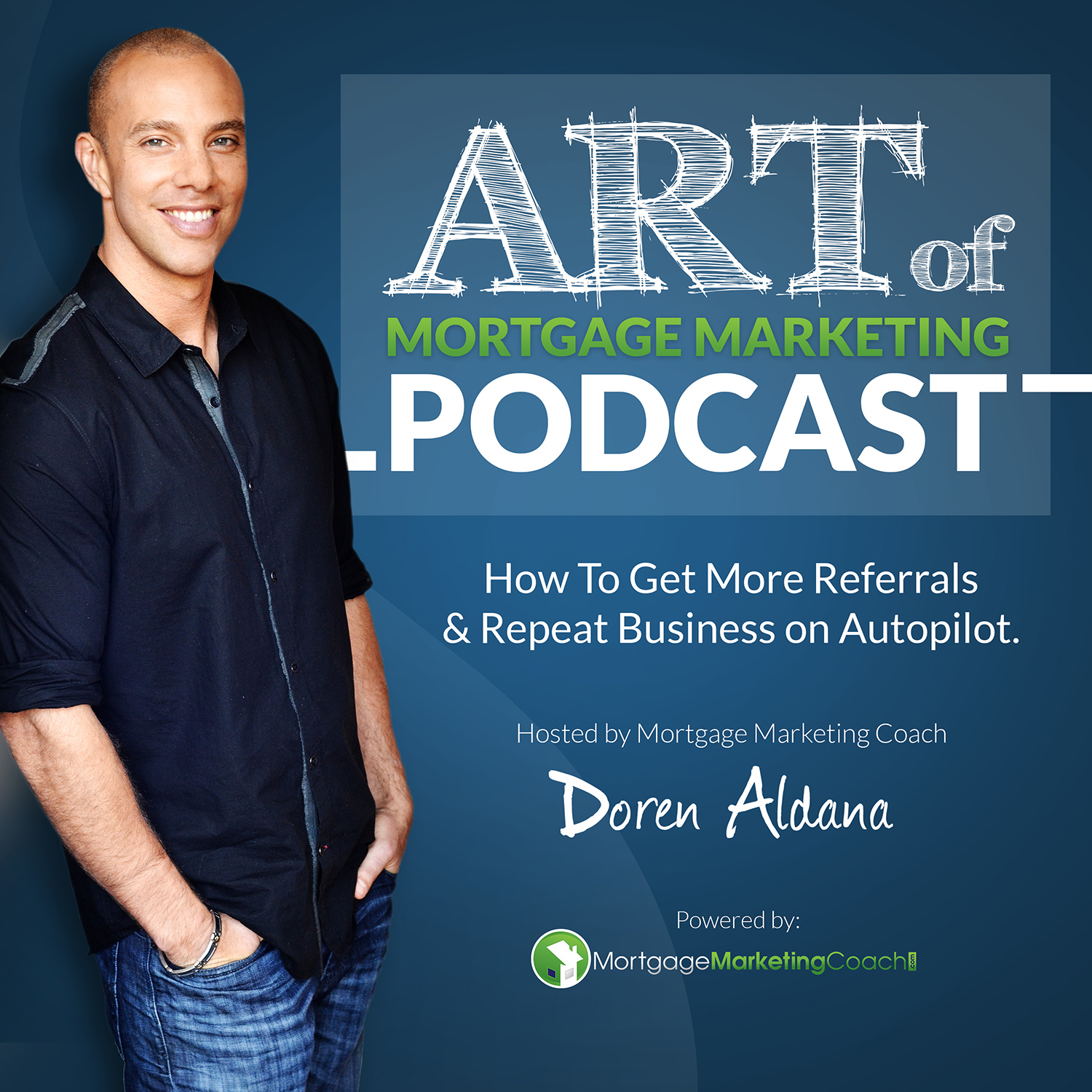 Learn what it REALLY takes to build a THRIVING mortgage business, doing what you LOVE, without relying on cold calling or annoying Realtors​. Hosted by Doren Aldana, founder of MortgageMarketingCoach.com and several highly-acclaimed training programs, including the Client Acceleration Formula and the 7-Figure Lender Academy.
Episodes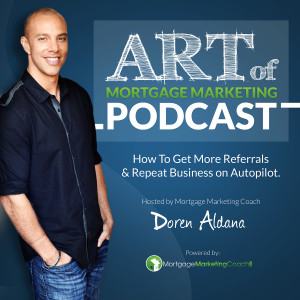 Thursday Sep 15, 2022
Thursday Sep 15, 2022
From just getting started, to growing and scaling, there are so many steps to get up and running, and that's before a market shift factors into things.
Can we survive and even thrive when the market gets a bit shaky? How do we become our unstoppable selves and become the best in this business?
In today's episode, I answer questions submitted by listeners that cover mindset shifts, marketing tips and more to get you working smarter not harder. 
There's always an ocean of abundance available; the question is are you coming to that ocean of abundance with a little itty-bitty thimble… or a dump truck? -Doren Aldana  
Three Things We Learned  
How to get past the wall of resistance
In today's crazy market place there are multiple barriers that make our job in mortgage harder, how do we get over these and find success?


Why we have to target top producers
The fastest way to the cash is working with top real estate producers, but how do we crack the code to get there?


Why we have to diagnose first, prescribe second
Become irreplaceable and indispensable by offering the "cure" to the ailments of top producers