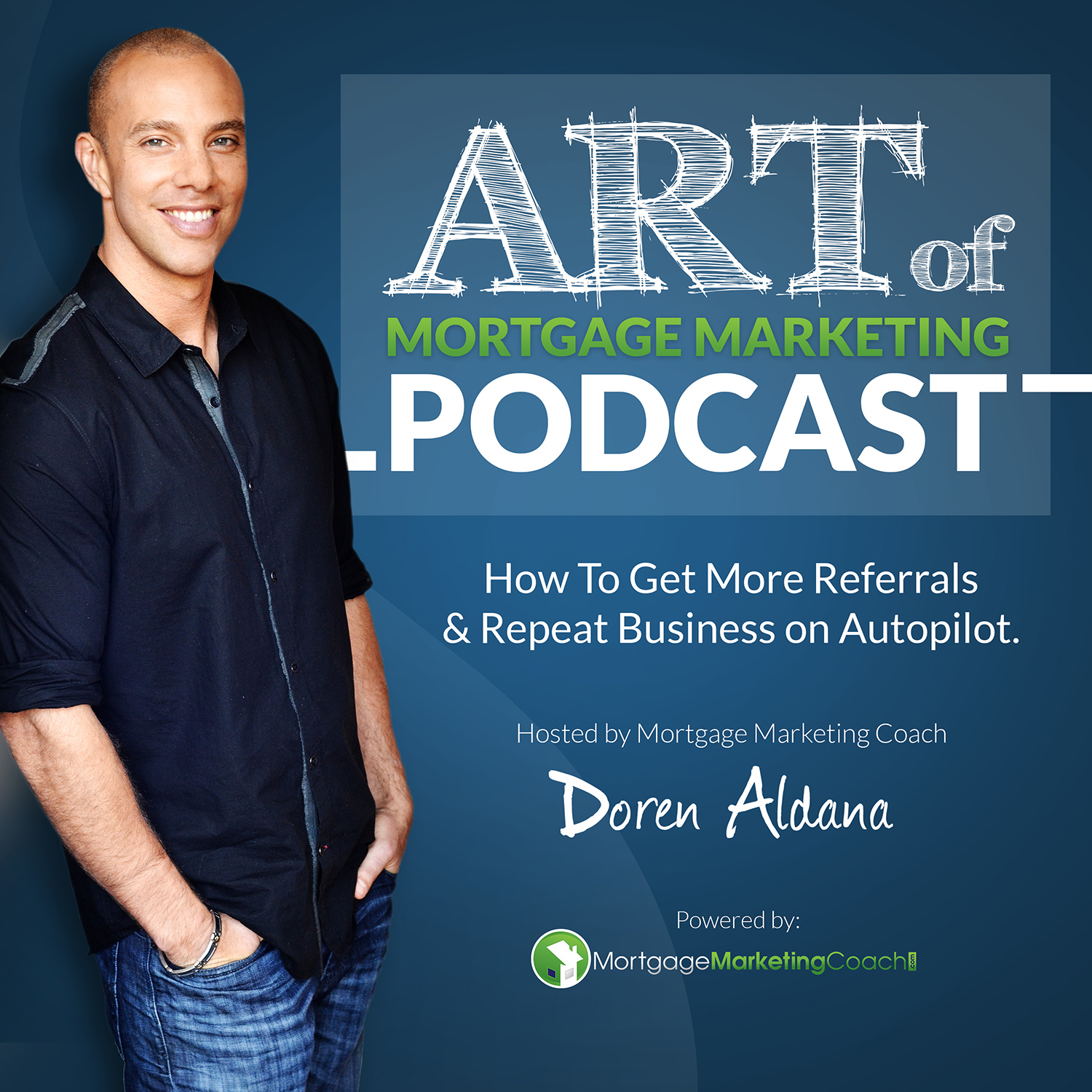 Learn what it REALLY takes to build a THRIVING mortgage business, doing what you LOVE, without relying on cold calling or annoying Realtors​. Hosted by Doren Aldana, founder of MortgageMarketingCoach.com and several highly-acclaimed training programs, including the Client Acceleration Formula and the 7-Figure Lender Academy.
Episodes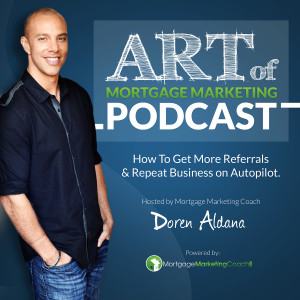 Thursday Jan 27, 2022
Thursday Jan 27, 2022
With a new year comes the opportunity to redefine our energies, and in 2022, I'm urging you all to adopt the energy of champions. 
What would it take for us to believe we couldn't fail this year? How can we get into the mindset that dictates success is not only achievable, but ours for the taking? 
In this episode, I'm sharing how to start thinking like the WINNERS we've been called to be, so we can stop doing it the hard way, already!
"If you want to attract the 10s, you've got to BE a 10." -Doren Aldana
Takeaways 
How to break the cycle of meetings that go NOWHERE

How can we stop regurgitating the same-old, bare minimum speech every other LO is pitching and start showing Realtors the kickass value we bring to the table? 
1 way to kick battery drainers to the curb, once and for all

How can we align ourselves with the A-players, so we're never at the mercy of unreliable Realtors again? 
The truth about a rollercoaster income

Is it really normal to have an inconsistent income, or could that be a symptom of a poor game plan?