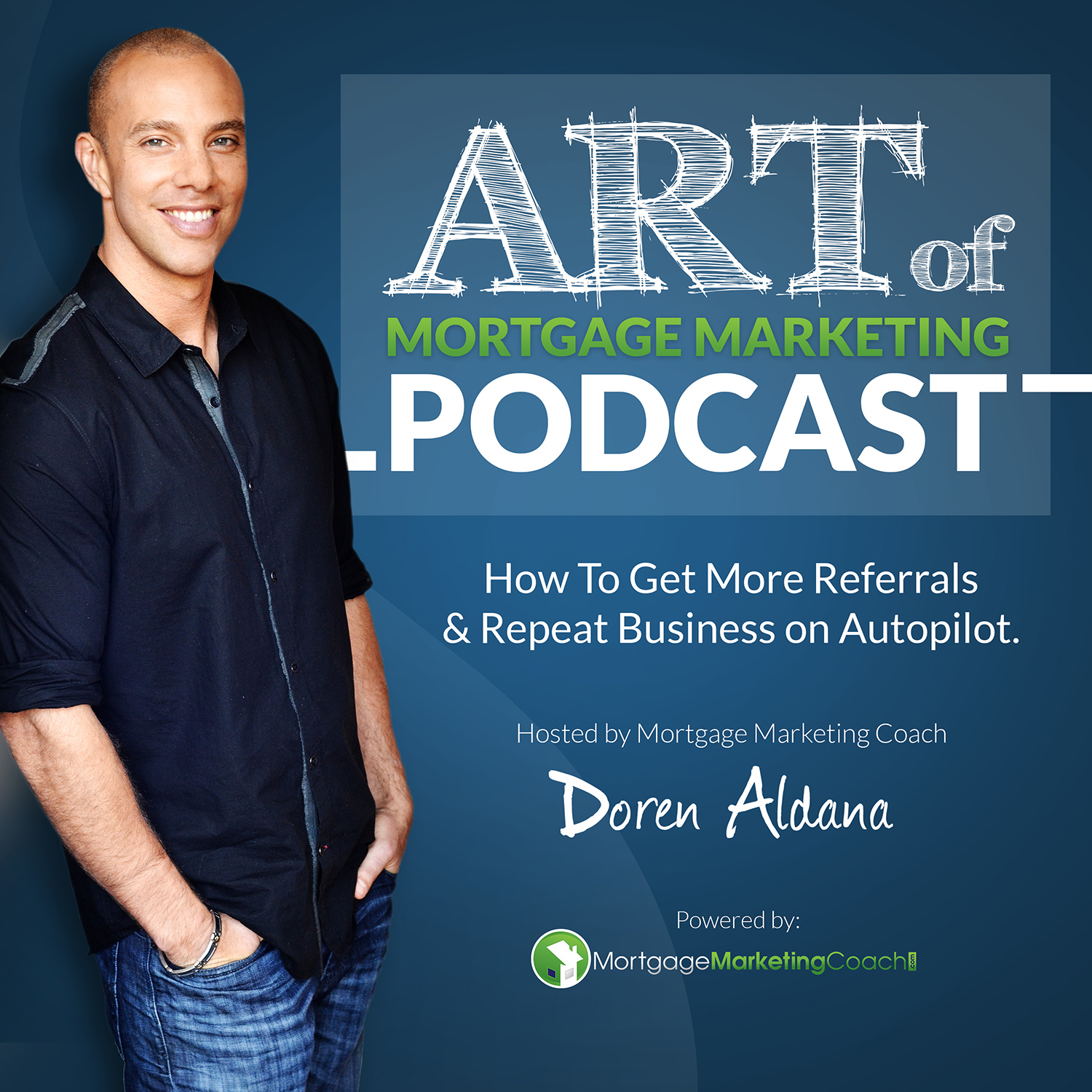 Learn what it REALLY takes to build a THRIVING mortgage business, doing what you LOVE, without relying on cold calling or annoying Realtors​. Hosted by Doren Aldana, founder of MortgageMarketingCoach.com and several highly-acclaimed training programs, including the Client Acceleration Formula and the 7-Figure Lender Academy.
Episodes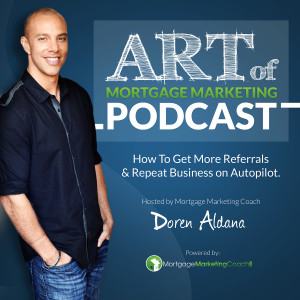 Thursday Apr 14, 2022
Thursday Apr 14, 2022
With rising interest rates and low inventory today's hot topics, many loan officers have begun to question how they'll not just survive, but thrive in today's economy, but what we should really be asking is, who cares about the economy?
How can we build rock-solid lending businesses that thrive in absolutely any market? More importantly, is it possible to do that without adding a ton of time and effort to our plates?
In this episode, you're invited to a complimentary training session on how to supersize your business while working less, PLUS, how to do all that in any economy.
"Screw the economy: you can make it in any market!" -Doren Aldana  
Takeaways 
How to stop pandering to below-average agents, once and for all
How can we build the confidence required to reach out to the top dogs, so we never need to deal with another low producer again?


Why a rockstar Loan Officer Assistant is the key to success
What would it take for us to stop trying to do it all and outsource, already?


How to increase our earnings per client
If we're going to work, we might as well get rich, so why not reach for the plumpest, juiciest fruit from the get go?