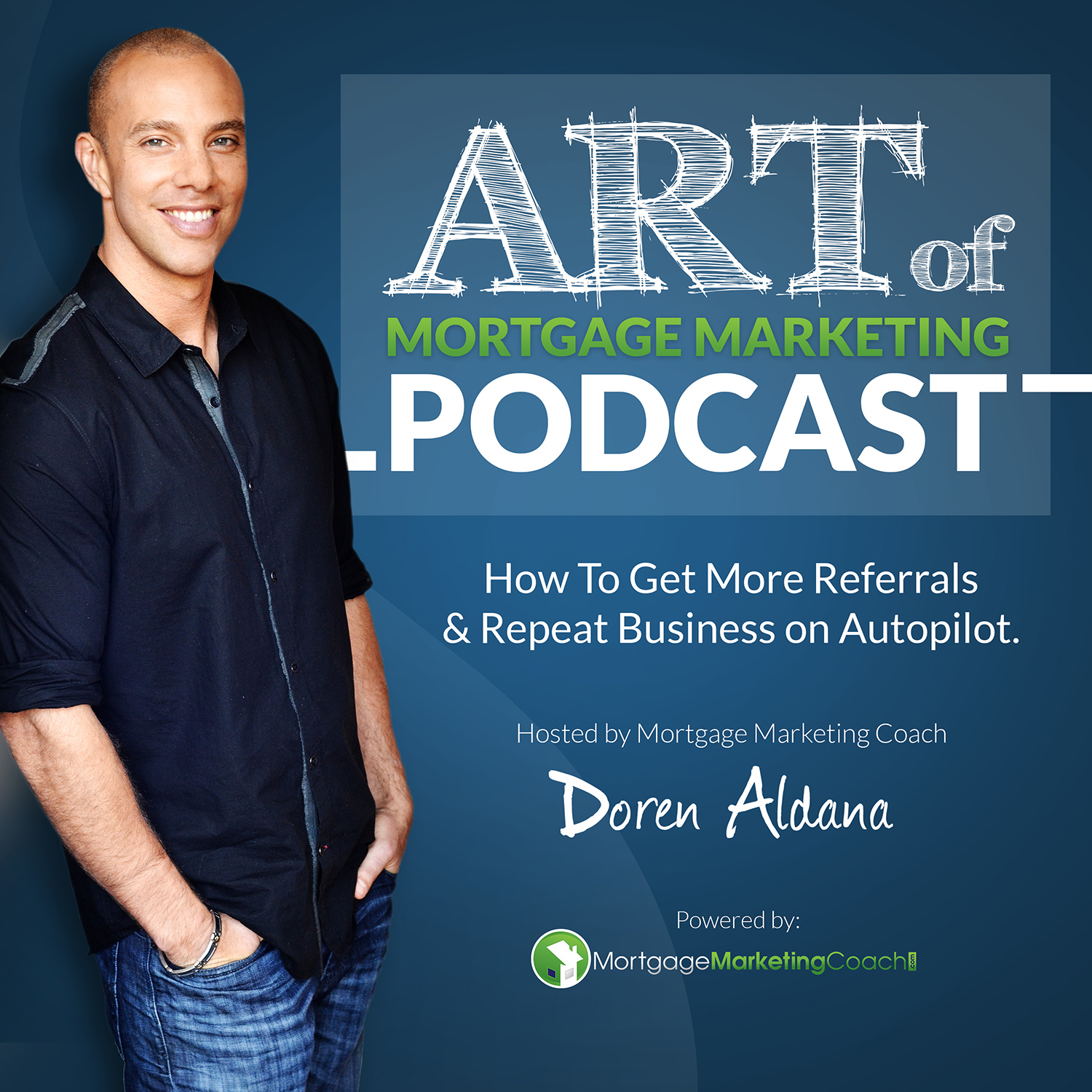 Learn what it REALLY takes to build a THRIVING mortgage business, doing what you LOVE, without relying on cold calling or annoying Realtors​. Hosted by Doren Aldana, founder of MortgageMarketingCoach.com and several highly-acclaimed training programs, including the Client Acceleration Formula and the 7-Figure Lender Academy.
Episodes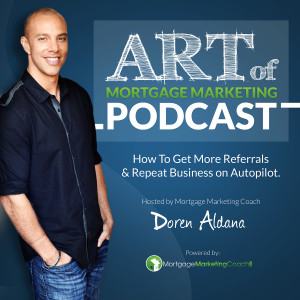 Thursday May 19, 2022
Thursday May 19, 2022
In this crazy seller's market, it's safe to say that LOs are feeling the heat on a lot of fronts. Rates are going up, margin compression is the order of the day, inventory is crazy low and the refi gold rush is hitting the point of diminishing returns.
How do we get traction under these conditions and still build a solid recession-proof business?
In this episode, I'm going to share 3 peace-of-mind-inducing winning strategies that will still get you to planet prosperity even as market conditions get more challenging.
"In this crazy seller's market, everyone is clamoring after the same Realtors because rates are going up, inflation is going up, and the refi boom is drying up." -Doren Aldana  
Takeaways 
How to strategically guide clients to victory in a multiple offer scenario
What powerful steps can you take to get your buyers under contract even if they're not the winning bidder?


High level marketing strategies to win over the best and brightest Realtor partners
To succeed in a seller's market, we need a bench of top producing Realtor partners, but how do we prime them to want to work with us when so many LOs are clamoring for their attention?


Why helping Realtors get more listings will propel our businesses
What is the ultimate bait for winning buyer clients in this crazy market?