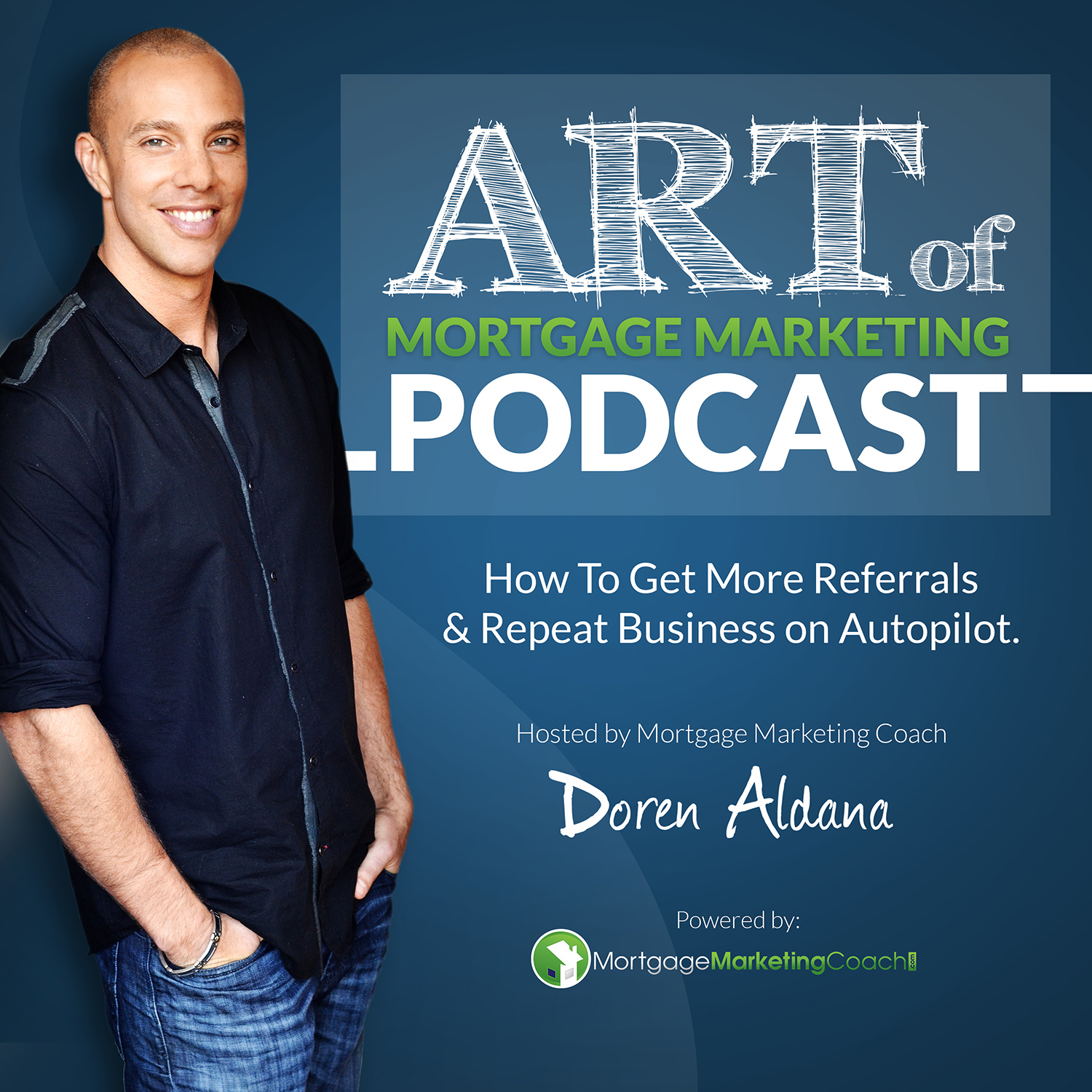 Learn what it REALLY takes to build a THRIVING mortgage business, doing what you LOVE, without relying on cold calling or annoying Realtors​. Hosted by Doren Aldana, founder of MortgageMarketingCoach.com and several highly-acclaimed training programs, including the Client Acceleration Formula and the 7-Figure Lender Academy.
Episodes
Wednesday Aug 21, 2019
Wednesday Aug 21, 2019
Falling into a rut is something many Loan Officers experience in their careers and it can be difficult to get out of, especially when business is still doing fine. How can we stop settling for less? How does empowering our team impact our business growth and personal freedom? What do we need to surround ourselves with in order to boost our excitement and success? In this episode, Houston-based LO Robert Spiegel discusses the struggle of boredom and stagnation, and the changes and impact Mortgage Marketing Coach has had on his enthusiasm and business success.
Takeaways 
We often soften our problems by thinking we're doing well relative to others, but when we hold ourselves to our own standards, we stop settling.


When we empower our team to be independent and autonomous without us, as well as confident and competent in our absence, we'll forge a real business that can set us free.



We need to be involved in conversations that are bigger and better than us with people who have ambitions and goals because what we surround ourselves with becomes our reality.
On this episode we discussed how we can grow our business by shifting our mindset and dealing with change head-on. Next, we talked about how to stop settling by thinking we're doing  better than others. Robert also explained how the Mortgage Marketing Coach helped him out of a rut and almost doubled his production in just three months.
We also discussed:
How to rise above complacency

How empowering our team grows our business and sets us free

How to manifest what you want FASTER and easier
It's common to feel bored and stagnant in our careers, even when we are producing enough. By empowering our teams with the autonomy to make decisions, we make room for our business to grow and give ourselves more time to focus on leadership and business development. When we lower our standards by only comparing ourselves to others, it only softens our problems. We need to hold ourselves to our own standards so that we can stop settling and start growing. When we let go of negative people and negative influences, we make space for the people and conversations that will help us grow and succeed.